Cigar Review: C.A.O. Mx2 Belicoso
External wrapper: Connecticut Broadleaf Maduro
Inner wrapper (used as Binder): Brazilian Maduro
Filler: Nicaragua, Honduras, Dominican Republic, and Peru
Size: 7×56
Shape: Belicoso
Price: $107.95
Wow this should knock me out! Looking at the Mx2 I see strength. I feel no soft spots and see one medium vain the rest are small. Seems very well made and a very solid cigar, maybe a little to solid. The head is very well made but it seems a little bumpy.
The light up and first couple puffs had a lot of spice but it settled down a lot.
1/3:The spice went away and went to more mellow creamy. Burn is little uneven and needed a touch up. The ash seems a little flaky and dropped at about 3/4 inch. The draw is a little firm but good, I get an acceptable amount of smoke without getting a headache from puffing to hard.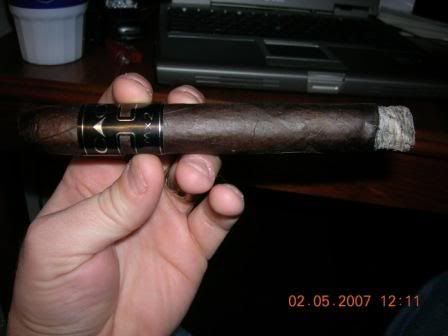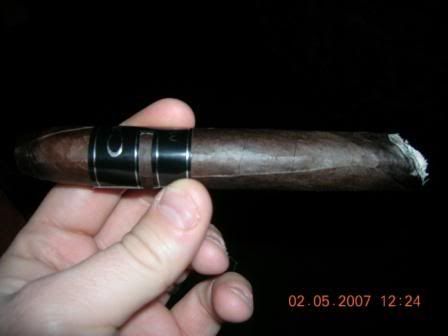 2/3: I notice the spice showing back up but it is in the background but the cream takes president over it. The spice went away again and the draw firmed up a little more. Not much to report but I did notice some coffee notes thanks to Hoot and padronnut but it was very settle again being over ran by cream.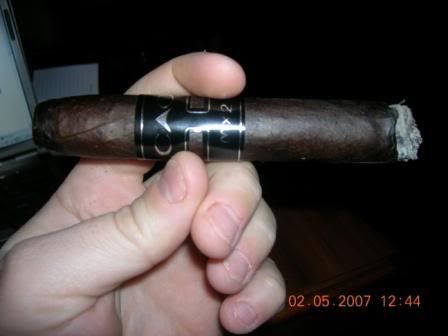 Finish: I find the same with a little more spice, I never got any bitterness.
Overall I found the Mx2 to have a firm draw throughout with some burn issues. The taste was good but not holding up to my expectations. I may be being a little harsh due to the fact I was expecting a cigar that would knock me on my butt and got a mellow creamy smoke. I'm sure I will pick up a another and let it sit for a long time. One thing for sure you need 2 hours to smoke this!
Incoming search terms: